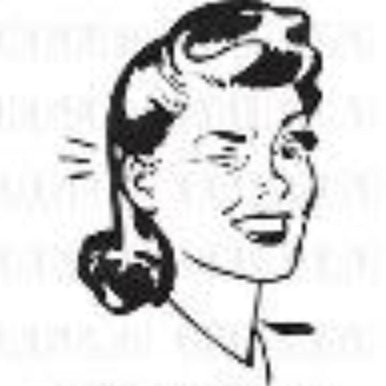 We believe we can resolve any issue without problem, that's what you as the customer want and we strive to accommodate our loyal people.




Warranty ; A Solid Warranty /Liability replacement, repair, or refund to be determined by acw on ACW Macguyver bag alone . Individual contents are not warrantied by Acw tactical, we will however replace any damaged or missing items or parts at our expense less shipping . The Macguyver bag is warrantied for normal wear and tear, and will under normal conditions last many years.  We will always have your back to make sure you are taken care of... just contact us and we will make it right.


Warranty starts at the date of purchase and is transferable with receipt of purchase.


Warranty  (such as damage caused by improper or illegal use) is not covered.


Shipping charges may apply to some warrantied items. Acw Tactical reserves the right to substitute any items due to availability and in stock for like items of equal or better quality as needed under conditions and circumstances.


Website / products Terms of Use
1. This website, WWW.ACWTACTICAL.COM, including its applications and tools (the "Website"), is owned by ACW, llc. . Your use of this Website is subject to the following terms and conditions as well as all applicable laws. By accessing, browsing, and using this Website, you acknowledge and accept these terms and conditions , and you represent that you have the legal capacity to enter into the agreement set out in these Terms. The Website is considered a general audience site and is not intended to be used by children. Acw Tactical does not sell products for purchase by children. If you are under eighteen (18) years of age, you may use the Website only with the involvement of a parent or legal guardian. If you do not agree with any of the Terms, do not use this Website. Each time you access and/or use the Website, you agree to be bound by these Terms and any additional terms that will apply to you.
BY AGREEING TO THESE TERMS DURING ACCOUNT SETUP OR WHEN MAKING A PURCHASE ON THE WEBSITE, YOU ARE INDICATING THAT YOU HAVE READ AND AGREE TO BE BOUND BY THESE TERMS of USE.

2. Materials on the Website
The Website and all material and information posted
thereon, including, without limitation, photographs, text, graphics, logos, icons, content, sound recording, tutorials, audio/visual clips, and designs (collectively, "Material") is protected by copyrights, patents, trade secrets or other proprietary rights and may not be, in whole or in part, copied, reproduced, republished, downloaded, uploaded, posted, displayed, performed, framed, transmitted, posted, distributed, modified or used, in whole or in part, whether in text, graphical, audio, video, executable or other form, except as expressly permitted by these Terms, without the express written consent of ACWTCTICAL.  Any other access to this Website and any other use, reproduction or transmission of information or data obtained from this Website is strictly forbidden, without the prior written consent of ACWTACTICAL.
You must ensure that your access to this Website and Material available on or through it is legal in each jurisdiction in or through which you access, view or otherwise use this Website or such Material.
3. Product Information
We make conscientious efforts to display and describe the products available on the Website accurately and completely. However, the detail and accuracy of the images and specifications of products that you see on the Website will depend on a number of things, including your computer equipment and Internet connections. Consequently, we do not guarantee that the products, images, available features, services or specifications displayed or described to you on the Website are or will remain accurate or complete in every detail. Further, we may update the products, images, available features, services or specifications from time to time. The technical information, opinions, recommendations and other information made available on the Website, including commentary regarding particular products, are provided for convenience only and may not be relied upon as substitutes for thorough consultation with appropriately trained professionals familiar with your particular needs and circumstances.
4. Intellectual Property Rights.
ACWTACTICAL, retain all right, title and interest in and to any copyright, trademark, patent or other intellectual property embodied in the Website. Such intellectual property is protected under United States and other countries' copyright, trademark and other laws and international treaty provisions. Any unauthorized use by you of this intellectual property may subject you to civil and criminal penalties. Without limiting the above, the trademarks, logos and service marks ("Marks") displayed on the Website are the property of ACWTACTICAL, or other parties. Users or any parties acting on their behalf are prohibited from using any Marks for any purpose, including, but not limited to, use as meta tags on other pages or sites without the written permission ofACWTACTICAL or such third party which may own the Marks. You may not use frames or utilize framing techniques or technology to enclose any content included on the Website without our express written consent. Further, you may not utilize any Website content in any meta tags or any other "hidden text" techniques or technologies without our express written consent.
5. Indemnification
You agree to defend, indemnify, and hold harmless ACWTACTICAL and its affiliates, and their respective directors, officers, employees, representatives, agents, and assigns from, and waive and release all such parties from all claims, causes of action, suits, allegations, liabilities, expenses, injuries, losses, and damages incurred or suffered by ACW LLC ACW TACTICAL (collectively, "Damages") arising out of or based on any claim or threatened claim based on (a) your use of or access to the Website, or that of or any other person to whom you have provided access to your computer system or Website account, (b) your violation or breach of any of the Terms, including, but not limited to, any unauthorized use of any of the Website or Material, or (c) your violation of any intellectual property rights of ACW TACTICAL or any third party(B) Improper use of items obtained or purchased from ACW LLc. / Acw Tactical. End users agree to take full responsibility for all items obtained or purchased from us and their use and implementation, and are to be used at your own discretion and risk and Acw LLC / AcwTactical shall not be held liable under any circumstances for any damages or losses.
--