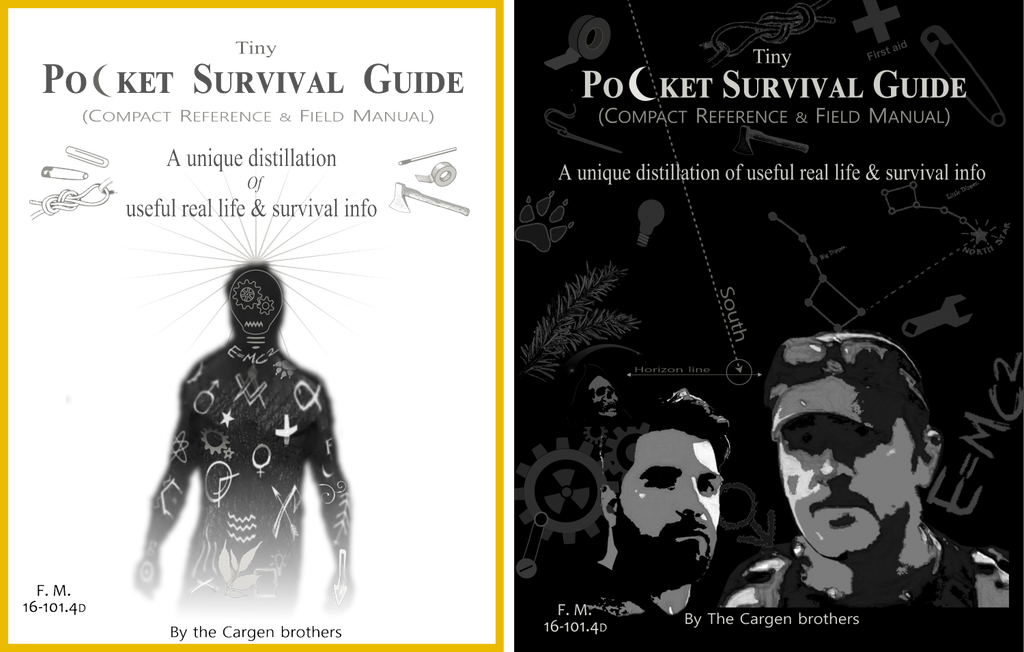 First, Thanks for the support. 
Most of you know we are a service based company, trying to take care of people the way they would want, for a change. 
Any ideas, fu's, questions, issues, picks, reviews on the website or social media is a huge help in terms of visibility.
Any random questions dealing with how to use items, problem solving things around the house or at work, also call or email us. 
Another thought we had was accepting / bartering for goods that you may want to order in the future. This could be CASH or SILVER for example, like the old fasioned way.  It could be interesting in this time of "instant gratification".
PRODUCT UPDATES:
1.   Black MAC packs are in stock today.  Green are hard to pull together but check back and email ofter.
2.   NEW "Organic all natural tick and bug repellant" was added to the shop. 
Just shoot us an email back if you prefer the lighter or darker version before we print. All who vote will get a free Field maual with any of your next orders. Just remind us in the order notes, beause we are low tech morons, please.
email us: ACWtacticalusa@protonmail.com
Be safe and take chances,
Tom, Rob and crew
- pardon the grammer and spelling errors, we still got your "6"!